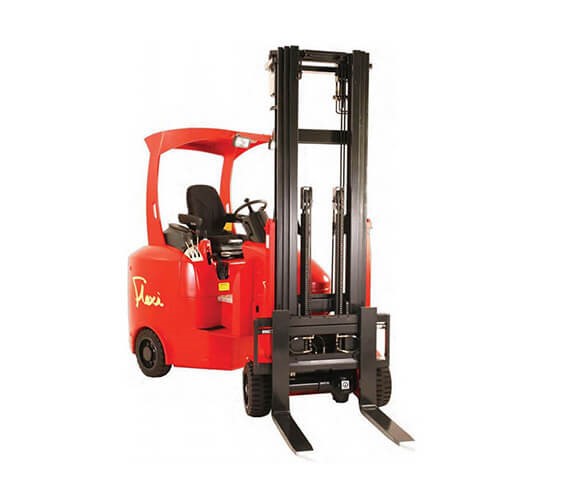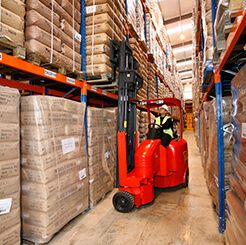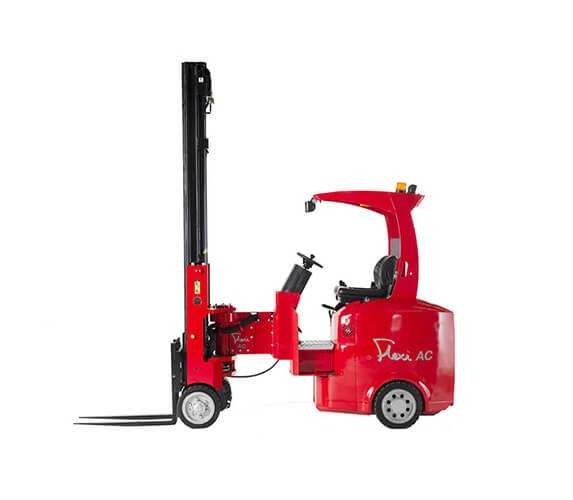 FLEXI
The Flexi® electric powered articulated truck is the most popular articulated truck in Europe. The important design elements, together with the numerous advanced operational and safety features increase the Flexi's appeal even further for operators. At the heart of the Flexi concept is a commitment to operator safety and handling efficiency that combine to make Flexi the most complete and compelling articulated truck currently available.
Flexi works in very narrow aisles, lifts up to 2500kg and to heights of over 12m and loads like a counterbalance.
It's state of the art in optimising storage capacity and load throughput.